MRI CE Credits Library
Your Trusted Medical Imaging & MRI CE Credits Library
Our MRI CE Credits are approved either by the American Society of Radiologic Technologists (ASRT) or by the Canadian Association of Medical Radiation Technologists (CAMRT) and guaranteed to be accepted by the below state registries in the USA and Canadian territories for all licensed radiologic technologists. Our MRI courses are accepted by the American Registry of Radiologic Technologists (ARRT®), and the American Registry of Magnetic Resonance Imaging Technologists (ARMRIT).
(click on the icons to check each of the organizations) :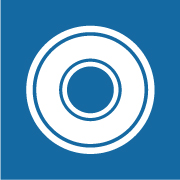 (click on the icons to check the CE requirements of each state):







P.S: It is the responsibility of each imaging professional to ensure that CE course topics satisfy any specific requirements that may exist for the individual state/s in which they practice.
Medical Professionals provides with a full inventory of MRI online courses. Our MRI online courses will fit your needs whether you have absolutely no experience in MRI or you are an expert. Our catalogue of MRI CE courses provides you with relevant and interactive content. It goes from the basics to the advanced and up to speciality exams. We have over 10 MRI continuing education courses and all of these activities provide you with MRI CE credits that are recognized by the ARRT (American Registry of Radiologic Technologists).
These MRI CEUs are based on our Clinical Application Specialists' practical experience. They really answer to the RTs daily frustrations and needs. Our pedagogy team ensured that this knowledge is well put together in an interactive content and secured the needed accreditation for you to be able to get your MRI CE credits.
The MRI Essentials is a 7-module MRI online that is designed to provide an introduction to Magnetic Resonance Imaging for anyone. This MRI course is granted 5.5 MRI CE Credits, and is meant to prepare users to cross-train into MRI, refresh knowledge of MRI basics, or help other healthcare professional learn more about the modality.
The MRI Advanced course provides you with the knowledge to adapt the system to your needs. It teaches you how to master the advanced MRI sequences and to identify MR artifacts and learn how to improve the image quality. Upon completion of this MRI CEU, you will be eligible for 13 MRI ce credits.
The MRI Safety CE course is a very useful and essential course to follow. This MRI online course is dedicated to all MRI technologists and anyone who accesses the MRI room. This MRI course is designed to provide the learner with a more in-depth understanding of the importance of safety in and around the MRI environment. In addition to learning about the risks associated with MRI and methods employed to minimize these risks, the learner will also develop an understanding of the risk assessment process that is used to identify and mitigate the risks. Upon completion of this course, you will be eligible for 5 MRI CE credits.
Now beyond these essential courses, we present for you some specialty MRI CEU. The Breast MRI course covers the basic and fundamental principles of Breast MRI and provides you with 6 MRI CE credits.
The MRI for Neurology course, which is a 9.5 MRI CE Credits, covers the basic sequences and protocols of Neurology MRI as well as the advanced Neurology MRI Imaging techniques such as Brain Perfusion, Spectroscopy, Functional MRI, and Diffusion Tensor Imaging.
The Virtual MRI Console Simulator actually reflects its name. This MRI Continuing Education activity provides you with an access to a virtual MRI interface allowing you to manipulate, in real time, image contrast, acquisition time, signal to noise ratio and spatial resolution as well as the number of slices allowed per acquisition. This course has been approved for 7 MRI CE Credits.
The MRI 3Tesla, an 8.5 MRI CE Credits MRI course, provides you with the safety standards related to operating a very strong magnetic field. It helps you understand differences related to contrast and parameters when switching from a 1.5T to a 3T. Moreover, this MRI online course will teach you how to optimize gains in Signal to Noise Ratio. And it will help you recognize and minimize artefacts related to 3T image acquisitions.
The Cardiac MRI, a 6 MRI CE Credits course, covers the basic principles and advanced techniques of Cardiac MRI, with an overview about the cardiac anatomy, physiology and pathologies. The Cardiac MRI continuing education activity also focuses on the related acquisition and post-processing techniques.
The MRI Spectroscopy is an 8 CEU course that is designed for radiologic technologists to present an overview of the principles of MRS and its different applications.
MRI CE Credits