X-Ray CE Credits for Radiologic Technologists
Your Trusted X-Ray CE Credits Library for your ARRT license renewal
---
Our X-Ray courses are approved by the American Society of Radiologic Technologists (ASRT) or by the by the Canadian Association of Medical Radiation Technologists (CAMRT) and guaranteed to be accepted by the below state registries in the USA and Canadian territories for all licensed radiologic technologists. Our XRay Credits are accepted by the American Registry of Radiologic Technologists (ARRT®), and the Nuclear Medicine Technology Certification Board (NMTCB).
(click on the icons to check each of the organizations) :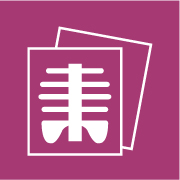 (click on the icons to check the CE requirements of each state):







P.S: It is the responsibility of each imaging professional to ensure that CE course topics satisfy any specific requirements that may exist for the individual state/s in which they practice.
Medical Professionals provides with access to several xray CE courses. Those courses are interactive and help you fulfil your ARRT license renewal CE Requirements. Moreover, it fulfils the State CE requirements such as Florida, Texas, California, Massachusetts, New Mexico, Kentucky and Oregon. Moreover, the Nuclear Medicine Technology Certification Board (NMTCB) accepts all our Xray CE activities.
According to your need, you may follow either:
the Digital X-Ray Applications for 7.5 xray ce credits

the Digital X-Ray Technology course for 9 xray ce credits

the Optimizing Pediatric Radiation Dose for 1 xray ce credit

the Mammography Training Course for 9 xray ce credits
Our XRay CE courses answer to the RTs daily frustrations and needs. The content is interactive and easy to follow.
The Digital XRay Technology course is designed for radiologic technologists, engineers and students, and it covers a variety of topics: X-ray production, X-ray properties, radiographic techniques, basic radiation protection principles, image intensifier, imaging plate and flat panel detector.
Whereas, the Digital XRay Applications course the different clinical applications of digital radiography and is meant to be addressed for radiologic technologists and radiographers. This Xray CE learning activity actually covers the following topics: Mammography, Dental Radiography, Cone Beam CT, Bone Densitometry, Arthrography, and Dose optimization. Therefore, this xray ce continuing education course helps you master specific applications and their related post-processing. It also guides you how to optimize dose vs image quality. Moreover, it helps easily fulfil your arrt license renewal requirements.
The Optimizing Pediatric Radiation Dose course presents the Basic principles of Digital Radiography and its advantages over Analog film screening and computed radiography in reducing the patient dose. Moreover, it guides technologists to understand the quality principles used to ensure safe and appropriate use of DR in the pediatric population.
The Mammography Training Course is designed to introduce, discuss and review the basic and fundamental principles of mammography. It covers the anatomy, physiology, and pathologies of the breast, different mammographic techniques and protocols, patient positioning and safety, radiation dose and breast cancer localization.
So if you are looking to acquire x ray ce credits and learn practical information at the same time, we highly recommend that you follow these xray ce activities.
X-Ray CE Credits