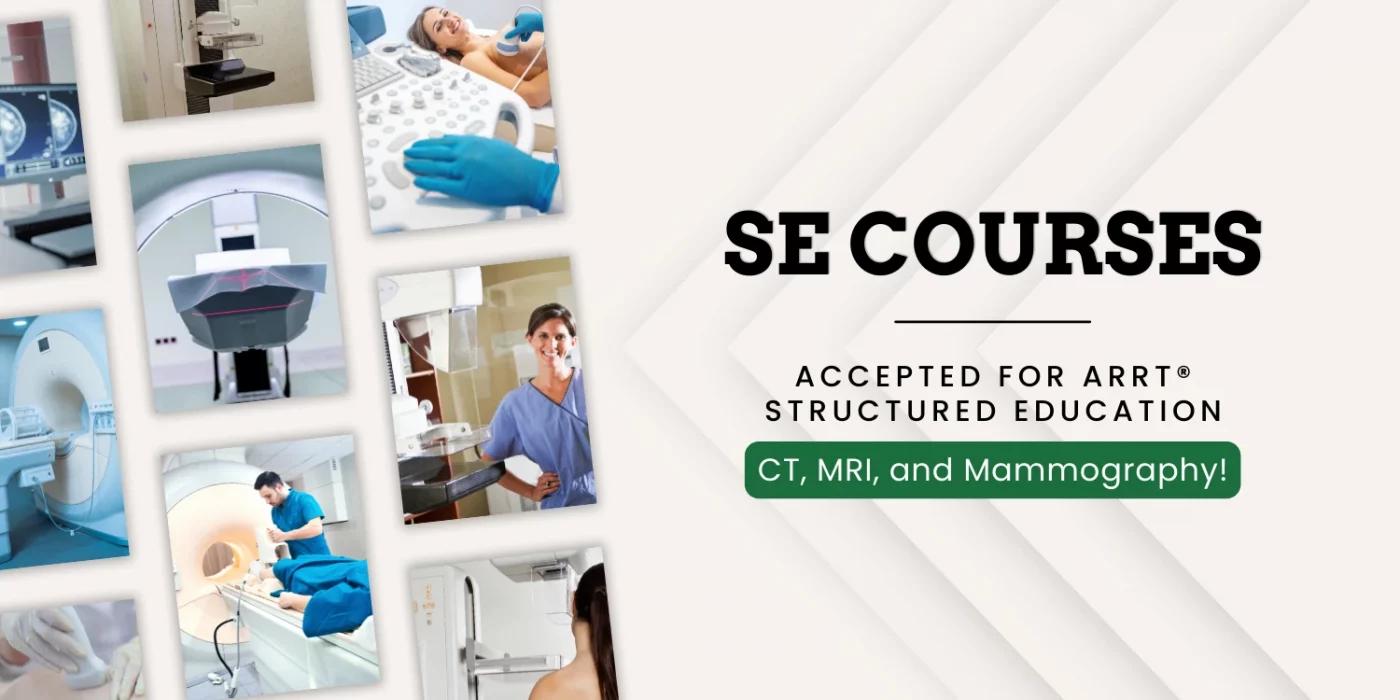 Courses accepted for ARRT ® Structured Education
ARRT ® Structured Education Overview >>
The ARRT ® organization requires 16 credits (hours) of structured education as a component of postprimary certification. You must accrue a minimum of 1 credit in each of the the main content categories for the discipline you are pursuing. All of the courses you'll find in this library have been RCEEM-approved and are accepted by the ARRT ® organization as structured education activities.
Below you will find suggested combinations of courses that are guaranteed to meet the ARRT ® structured education requirements of 16 SE credits in the following disciplines: Computed Tomography, MRI, Mammography, and Breast Sonography. On each of the course combo pages, you will find a table that details how many credits you will receive in each of the required structured education categories for your discipline. All course combos will meet your 16 SE credit requirements, just with different areas of emphasis.
Welcome to Medical Professional's Structured Education course library! This section of our website is for radiologic technologists who are earning an additional ARRT ® credential through the postprimary pathway and are looking to meet their Structured Education requirements. If you are not pursuing a new credential and are looking for continuing education credits, check out our Radiology CE Credits store instead.
Let us help you plan your SE! Choose from multiple course combinations that will meet your ARRT ® Structured Education requirements in CT, MRI, or Mammography!
---
CT Structured Education Course Combos
CT SE Combo 1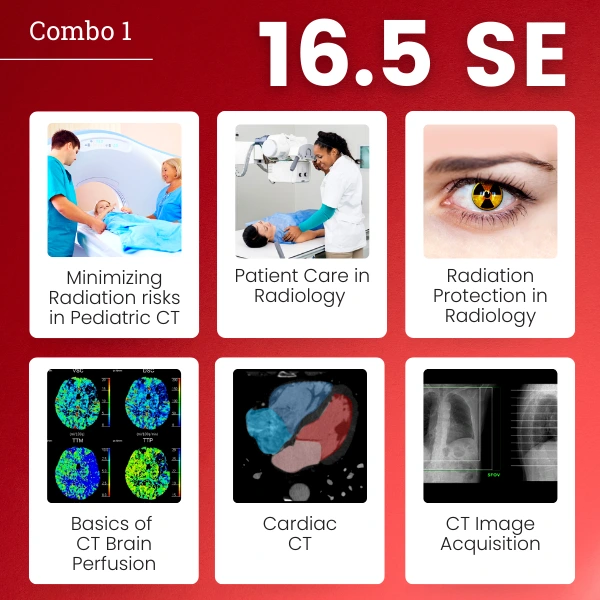 Courses included:
✔ Minimizing Radiation risks in Pediatric CT
✔ Patient care in Radiology
✔ Radiation Protection in Radiology
✔ Basics of CT Brain Perfusion
✔ CT Cardiac
✔ CT Image Acquisition
CT SE Combo 2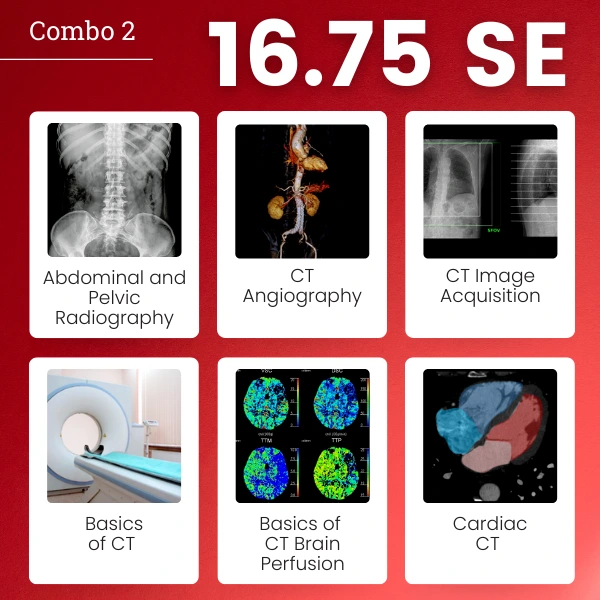 Courses included:
✔ Abdominal and Pelvic Radiography
✔ CT Angiography
✔ CT Image Acquisition
✔ Basics of CT
✔ Basics of CT Brain Perfusion
✔ CT Cardiac
CT SE Combo 3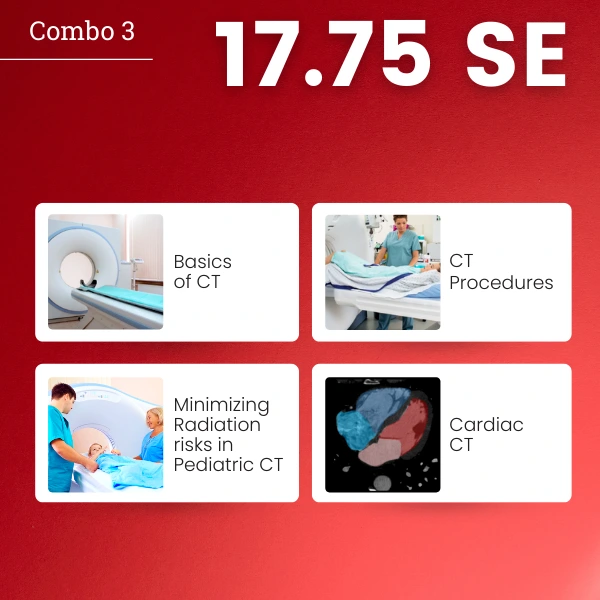 Courses included:
✔ Basics of CT
✔ Minimizing Radiation risks in Pediatric CT
✔ CT Procedures
✔ Cardiac CT
Mammography Structured Education Course Combos
MRI Structured Education Course Combos