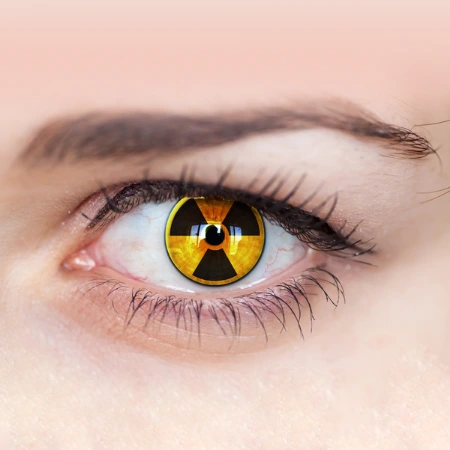 Radiation Protection in Radiology
5.25 CE Credits
Expiry date: July 1, 2023
---
An interactive course covering radiation safety and protection procedures in radiology.
---
Approved by the ASRT (American Society of Radiologic Technologists) for 5.25 CE Credits
Subscription duration: 365 days from purchase date
Voiceover available
Downloadable transcript available
Meets the CE requirements of the following states: California, Texas, Florida, Kentucky, Massachusetts, and New Mexico
Meets ARRT® CE reporting requirements
Accepted by the NMTCB®
Our Radiation Protection in Radiology course is designed to educate both healthcare staff and patients about the nature of radiation and radiation safety. It provides training to radiology staff in issues related to patient protection against radiation and introduces international standards related to radiation safety.
The course covers a variety of topics in radiation protection and safety, including how ionizing radiation interacts with matter, an overview of cell biology, radiobiology, and patient and occupational protection practices. The course also addresses radiation monitoring and detection, important regulatory agencies, and radiation protection practices in CT.
Section 1: Introduction

Ionizing radiation
Need for radiation protection
Justification for radiographic procedures
Radiation protection responsibilities
Patient protection and education
Sources of ionizing radiation
Radiation effects
Fundamental principles
Hormesis
Dose limits
Section 2: Interactions with Matter

Interactions within the x-ray Tube
Interactions with matter
Section 3: Overview of Cell Biology

Basic Cell Components
Cell Division
Section 4: Radiobiology

Effects of radiation at molecular level
Effects of radiation at cellular level
Effects of radiation at organic level
Section 5: Patient Protection Practices

Elements of effective patient protection
Digital radiography
Protection during pregnancy
Section 6: Occupational Protection Practices

Fundamental Principles
Scatter Radiation
Protective Barriers
Leakage Radiation
Accessories
Rules During Fluoroscopy
Pregnant Personnel
Recommendations
Shielding for machines
Section 7: Radiation Monitoring

Personnel radiation monitoring devices
Radiation survey instruments
Regulations
Section 8: Radiation Protection Practices in CT

Radiation dose
Dose measurement
Factors Affecting Patient Dose
How to Reduce the Dose
Get it now!
One-time payment. No hidden fees. No extra charges per credit.