Continuing Education CT Courses
Your Trusted Continuing Education CT Courses for Radiographers
---
Our Continuing Education CT courses are developed for radiographers in an interactive and animated manner with the intent to simplify your learning journey. All the same, those online CT courses entitles you to acquire CT CE credits that fulfils the ARRT® (American Registry of Radiologic Technologists) license renewal requirements. All of our inventory of continuing education CT courses is either approved by the American Society of Radiologic Technologists (ASRT) or by the Canadian Association of Medical Radiation Technologists (CAMRT). Moreover our CT CE Credits are guaranteed to be accepted by the below state registries in the USA and Canadian territories for all licensed radiologic technologists. Furthermore, these online CT courses are accepted by the Nuclear Medicine Technology Certification Board (NMTCB).
(click on the icons to check each of the organizations) :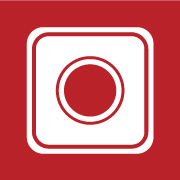 (click on the icons to check the CE requirements of each state):







P.S: It is the responsibility of each imaging professional to ensure that CE course topics satisfy any specific requirements that may exist for the individual state/s in which they practice.
If you are looking for continuing education CT Scanner courses, then this is the right page for you. We advise you to click on the course that is interesting for you for further details, but here-below we provide with a general overview of the Continuing Education CT inventory.
The CT Essentials course, a 9 CT CEU, is one of our best sellers continuing education ct courses. It covers basic physics principles. It helps you understand the proper functioning of a CT Scanner. And it treats the criteria affecting the acquisition and post-treatment of images. Moreover, while going through this online CT course, you will learn how to optimize the image quality and minimize patient dose. In summary, you will develop a thorough appreciation of standard image acquisition options.
The online CT Advanced, qualified for 8 CT CEU, focuses mainly on: computed tomography acquisition, dose optimization and post-processing techniques.
Whereas, the continuing education CT vascular course covers advanced principles, techniques, scan acquisitions and processing skills necessary to acquire and process CT angiographic data. This 4 CT CEU course is provides you with the best practices relating to proper patient care and comfort. It treats the proper positioning and scanning protocols for vascular procedures. Moreover, it tackles the vascular anatomy topic and the evaluation of image quality.
The Cardiac CT is a 7 CT CEU. This specialty continuing education ct course covers the basic principles and advanced techniques of Cardiac CT Scan, with an overview about the cardiac anatomy, physiology and pathologies. It also focuses on the optimization of the image quality to dose ratio.
Finally the Basics of CT Brain Perfusion is a 1 CEU. It defines what Brain CT perfusion is and its advantages on MRI. Moreover, this online CT course provides you with an overview of the technical considerations and the technical limitations. In addition, this online ct course presents some clinical applications for some cases which can help you with your patient diagnostic.
Continuing Education CT Courses