Digital Imaging Systems CE Course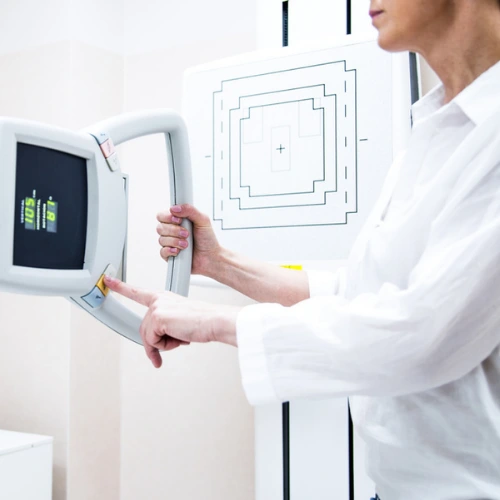 Digital Imaging Systems
1.5 CE Credits
Expiry date: June 1, 2024
---
A continuing education course covering the review of digital imaging systems development.
---
Approved by the ASRT (American Society of Radiologic Technologists) for 1.5 CE Credits
Subscription duration: 365 days from purchase date
Voiceover available
Downloadable transcript available
*NEW* Video format available with subtitles
Meets the CE requirements of the following states: California, Texas, Florida, Kentucky, Massachusetts, and New Mexico
Meets ARRT® CE reporting requirements
Accepted by the NMTCB®
Because digital X-ray is the basis of all radiology equipment and technologies these days, we have developed this comprehensive continuing education course covering a broad range of digital radiography topics to provide learners with an in-depth understanding of the physical principles, different technologies, and various techniques used in digital radiography. In this course, you'll get a better understanding of the physical principles of digital radiography and different digital imaging systems and technologies, including both X-ray and computed tomography (CT) systems. You'll review how X-rays and produced and their properties before moving on to comparing the different detector technologies used in different systems, how they work, and their advantages and limitations.
This course is intended for radiologic technologists to earn radiography CE credits, but will also be useful for and accessible to engineers and students in radiography continuing education programs.
| | | |
| --- | --- | --- |
| Discipline | Major content category & subcategories | CE Credits provided |
| RAD-2017 | Image Production | |
| | Equipment Operation and Quality Assurance | 1.50 |
| RAD-2022 | Image Production | |
| | Equipment Operation and Quality Assurance | 1.50 |
Section 1: Digital Imaging Systems

Development of Digital Imaging
Computer Radiography (CR)
Digital Radiography (DR)
Digital Image Characteristics
System Efficiency
Get it now!
One-time payment. No hidden fees. No extra charges per credit.